what we offer
social, emotional and physical development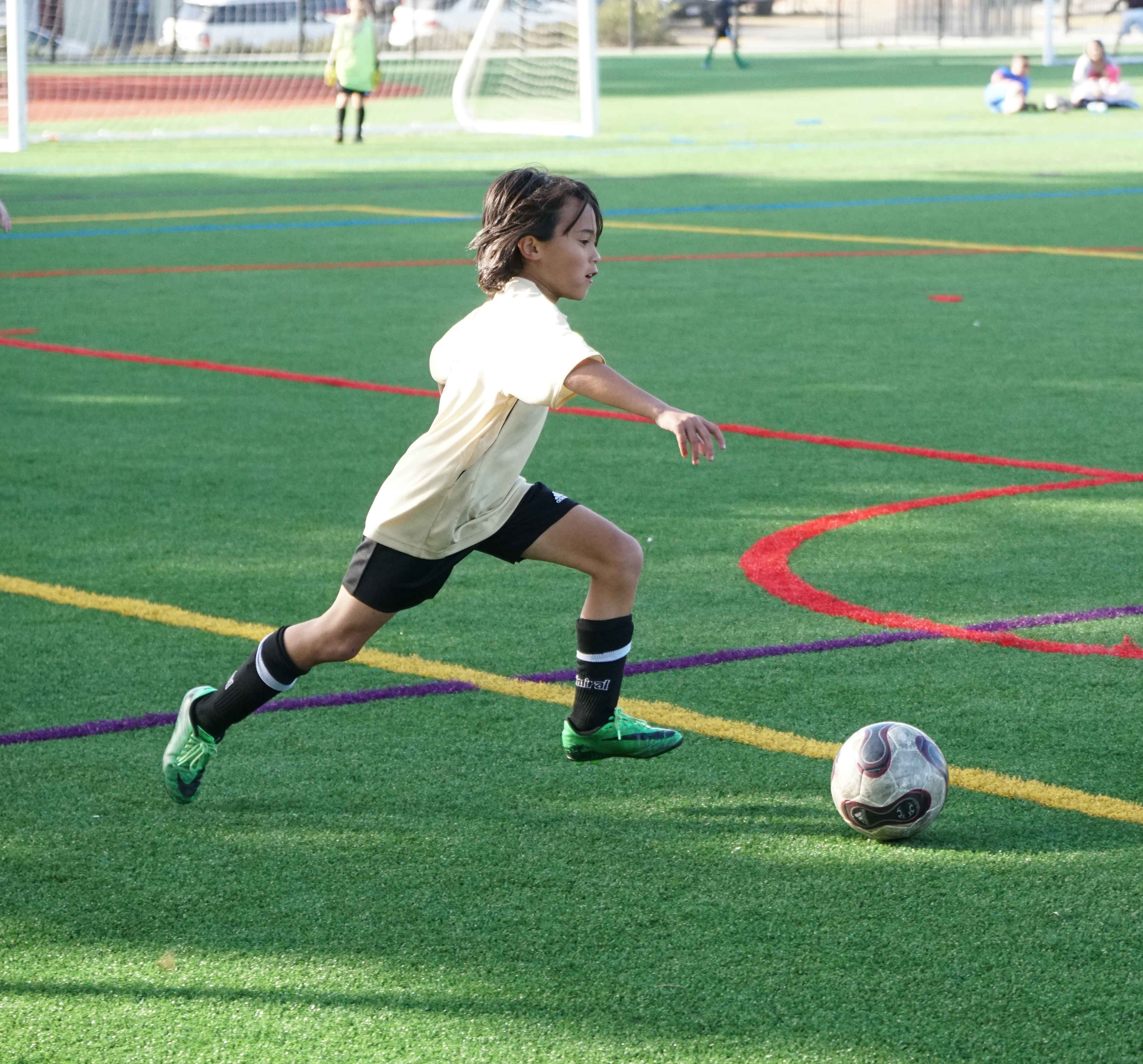 6th Grade - 8th Grade (Recreational)
Excellent for players who have been playing soccer for multiple years, and some who are just learning how to play. We make sure that our coaches have appropriate activities that will challenge players who are just learning the sport, and activities for players who are a little more advanced. This age group practices twice a week, and in some instances only once a week, as we understand that players in our club have other commitments and can only attend one practice per week. This is usually determined on team by team basis. We want to see that every player in this age group feels important to the team regardless of their skill level and does not feel like they are a burden to the team. Games are played on the weekends! Fall season is played August - November and spring season is played March - May.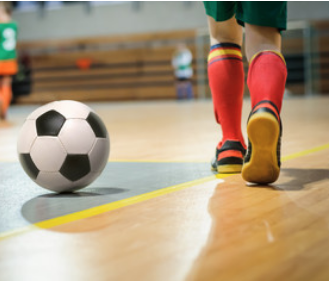 Futsal
Played during the winter, starting the second week of January until March. Futsal is played 5v5 on a basketball court. All games are played on Sundays and we will practice at International High School 655 De Haro St or Pamoroy Rec Center 207 Skyline Blvd, San Francisco. in San Francisco inside the gym on Tuesday, Wednesday or Thursday (1hr). Teams will have a maximum of 10 players. The SF RUSH Soccer Club will not be taking players who only wish to practice, and not attend games. We will focus on a quality futsal program with attentive skill growth and plenty of playing time. Tuesdays Super Marios 1st Boys 6pm-7pm Tornadoes 2nd Girls 6pm-7pm Sunset Riders 4th Boys 7-8 Huskies 4th girls 7pm-8pmg 2nd Super Sonics @ Pamoroy Rec 5pm-6pm Manchester 2010 @Pamoroy Rec 6pm-7pm Wednesdays Getafe 09 Boys 6pm-7pm Madrid 11 Boys 6pm-7pm United 07 Boys 7pm-8pm Spurs 08 Boys 7pm-8pm Thursdays Courage 6th Girls 6pm-7pm Strikers 6th Boys 7pm-8pm Barcelona 8th Boys 7pm-8pm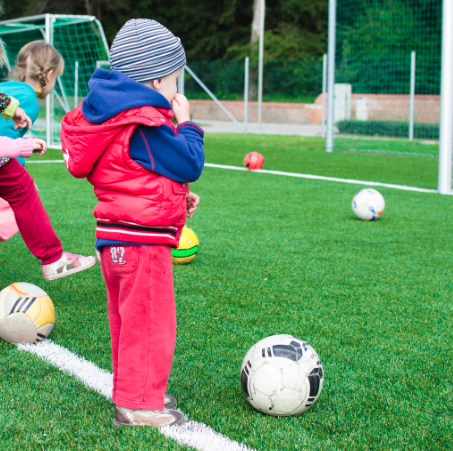 K - 5th Grade (Recreational)
Practice once a week and games on the weekends. Our goal for recreational soccer is for players to get comfortable with the sport and learn basic skills and understanding of the game. It is very important that our players feel good about themselves regardless if a game is lost. Winning is important but players must understand that they will also learn from a defeat. Fall season is played August - November and spring season is played March - May.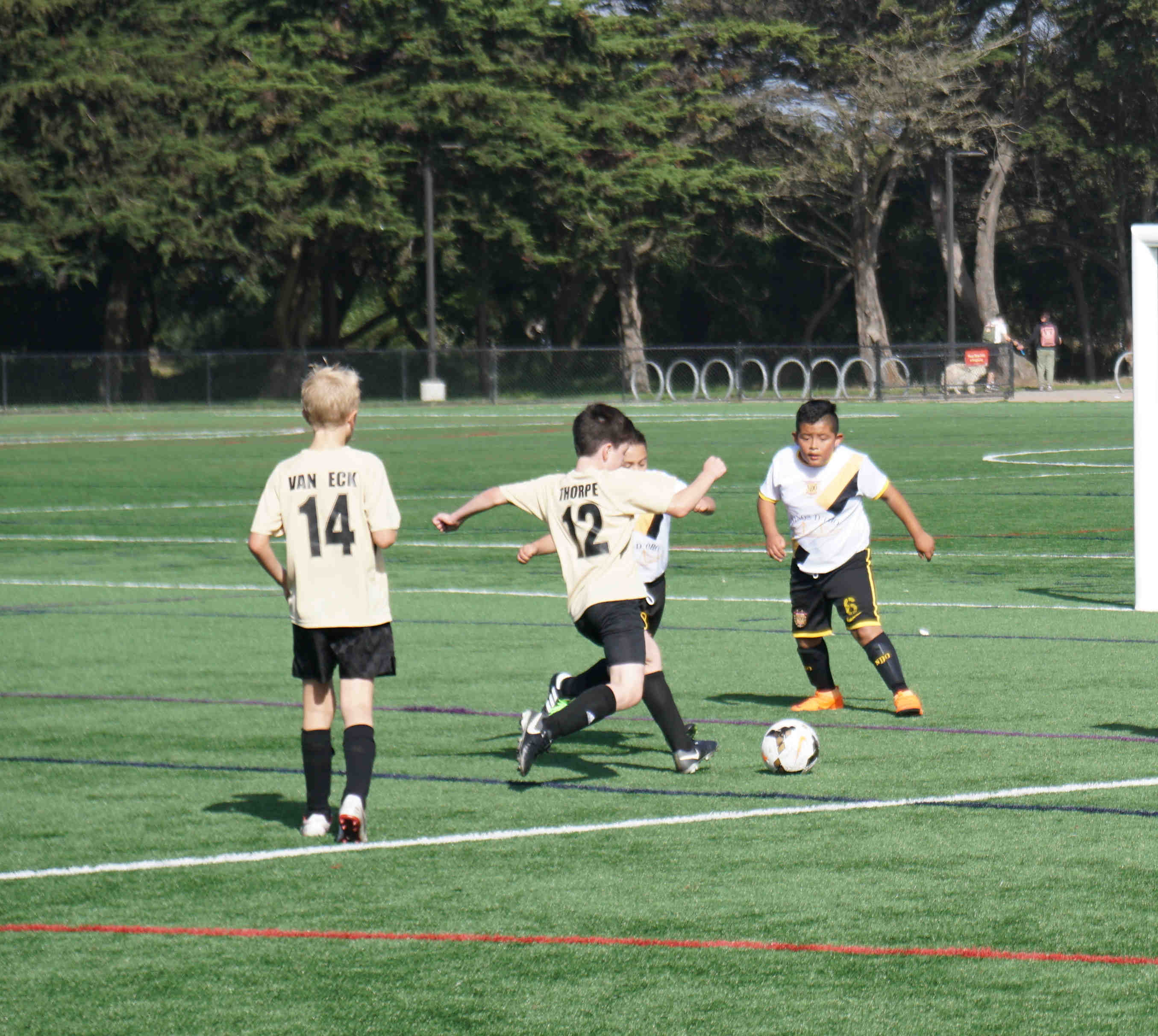 Local Competitive/Prep 2006 - 2012
For players who understand the basics of soccer and their knowledge of the sport is above expectation. Straining's are designed to enhance the skill of the team as a whole, rather than emphasis on individual work. A small part of practice is spent on skill building because we work more on game situation tactics. Players are also trained for endurance, speed, and agility. Practices are twice a week with games on the weekends, and tournaments as scheduled. To be placed on a competitive team, players must attend tryouts/trials. A one year (fall 2019 & spring 2020) is required. Fall season is played August - November and spring season is played March - May. "Great players are not only made of what they do in practice, but what they do outside of practice" -Coach Jr.

Tryouts 2020
SF RUSH Tryouts for the 2020-2021 are TBD until the ISP is lifted. Please be safe and we hope to see you at tryouts. \-GO SF RUSH!
About Us
SF RUSH is a San Francisco based youth soccer club that aspires to provide a range of teams from recreational soccer to competitive levels to all children who have a passion for soccer. SF RUSH coaches are coaches who have worked with youth for several years and are trained to inspire players to play the beautiful sport. Our coaches are individuals who have played soccer for several years, with some who have played at the college level and some who have also played for youth systems in professional teams in Mexico and the US. Our goal is for players to look forward to coming to practice to have fun learning through coaches who not only care about how they are doing on the field, but also on a personal level.
Amongst many important things that we strive for, we provide every team with a consistent head coach who is committed to their team. We believe that changing head coaches can create a negative impact on the way players develop. Players need to adapt to one coach and one coaching style only to be able to enhance their skills. We are a club ready to teach and inspire your child to play the world's greatest sport.